CLEMENTINE BOGG-HARGROVES: SKANK
One-person shows are a definite fixture up at the Edinburgh Festival Fringe and we see lots of them every year, so we are always on the lookout for the great ones, especially those which feature new writing from up and coming artists.

One that leapt out at us from this year's Fringe line up is 'Skank' at the Pleasance, which promises to be rather dark, as well as boasting a witty and poignant script.

To find out more about the play I spoke to writer and performer Clementine Bogg-Hargroves.

CLICK HERE to read this Caro Meets interview.

'Skank' is on at Pleasance Courtyard from 17-29 Aug. See this page here for more.




OLGA PAVLOVA: FROM RUSSIA WITH NO LOVE
Two of the best things about the Edinburgh Festival Fringe, to my mind, are a) seeing the waves of newcomers who turn up each year oozing with talent and new ideas, and b) seeing artists from all over the world heading to the Scottish Capital to take part.

One such newcomer, here all the way from Eastern Europe, is Olga Pavlova. Born in Russia, and now resident in Bulgaria, she's busy forging a career in the world of stand-up comedy.

To find out more about Olga, her career, and what prompted her to perform in Edinburgh this year, I arranged a quick chat.

CLICK HERE to read this Caro Meets interview.

Olga performs 'From Russia With No Love' at PBH's Free Fringe @ Pilgrim until 29 Aug, and at PBH's Free Fringe @ Banshee Labyrinth on 20+21 Aug.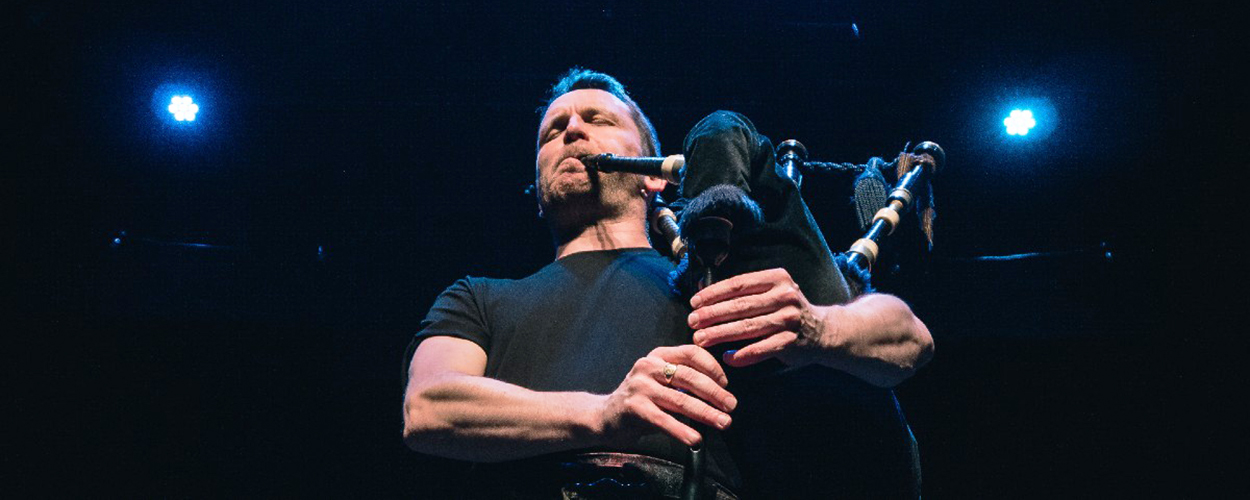 DAVID COLVIN: THUNDERSTRUCK
During the Festival month of August, the Scottish capital is flooded with voices and productions from all over the world, which is fabulous. But it's also fantastic to see more local work emerging and succeeding.

One such success is 'Thunderstruck', which won much acclaim back in 2019, continued on to Australia, and is back at the Fringe in 2021. It's a one man show about the life of extraordinary piper Gordon Duncan, written and performed by David Colvin, who you may well recognise as a member of the original cast of the internationally acclaimed 'Black Watch'.

I spoke to David to find out more about the show and its inspiration.

CLICK HERE to read this Caro Meets interview.

David Colvin performs 'Thunderstruck' at the Scottish Storytelling Centre until 29 Aug. See the edfringe listing here for info and to book.


MARIA MACDONELL: MISS LINDSAY'S SECRET
As someone who is always interested in both historical stories and also dragging my family to folk museums, my ears pricked up when I heard about 'Miss Lindsay's Secret', which is currently doing a Fringe run at the Scottish Storytelling Centre.

The play follows the story of sweethearts separated by the Atlantic ocean, and explores - amongst other themes - how significant events in Scotland's history still have an impact on national identity.

The play has been written by Maria McDonell, who also performs in the show. I spoke to her to find out more about the piece, as well as what to expect from her in the future.

CLICK HERE to read this Caro Meets interview.

'Miss Lindsay's Secret' is on at the Scottish Storytelling Centre until 30 Aug. Click here for more information and to book tickets.




MICHAEL WALLER, TIM FRASER AND NICO PIMPARÉ: CANDY
As you all surely know by now, there is plenty of work to consume via digital means this edfringe, and there's a great programme to absorb from ZOO TV.

Amongst this year's offerings is 'Candy', a film from the Reboot Theatre Company, who had hoped to be at the festival in person last year, and then this year. However, in the face of uncertainty, they took a different approach, and created a shortened, cinematic version of their play.

The one man show - about a young man accidentally falling in love with his best friend - was written by Tim Fraser, directed by Nico Pimparé and stars Reboot producer Michael Waller. I spoke to all three of them to find out more.

CLICK HERE to read this Caro Meets interview.

You can view Reboot Theatre Company's filmed version of 'Candy' via Zoo TV until 28 Aug. See the listing on the edfringe website here.
Neu! Reekie! (Neu! Reekie!)
'Neu! Reekie!' originators Kevin Williamson and Michael Pedersen have been staging innovative, diversely programmed 'happenings' for over ten years. Tonight's headliner - following fine poetic supporting turns from Victoria McNulty and Darren McGarvey - is one they've coveted for most of that time, namely Scottish pop godfather Edwyn Collins. Splendidly accompanied by acoustic guitarists Carwyn Ellis and Patrick Ralla, Edwyn powers through highlights from a rich back-catalogue ranging from the first Orange Juice single 'Falling And Laughing' - through hits 'Rip It Up' and 'A Girl Like You' - to more recent solo material. Taking together Edwyn's own remarkable story of recovery from a serious stroke to the point of being able to perform again, and more recent global events, there's only one way to describe this: life-affirming.
Edinburgh Park, Edinburgh International Festival, run ended.
tw rating 5/5 | [Bruce Blacklaw]

Pashyanti On Guitar (Simon Thacker)
Inspiration and vibrancy bounced through this spectacular Made In Scotland showcase, both online, in a cinematic video featuring former Rambert dancer Aishwarya Raut in the Scottish countryside, and live, in the music itself. 'MunaSata' by Thacker was about striving vigorously towards a goal and finding the musical destination was not a booming chord but a tiny harmonic. His 'Tandava' was a whirling improvised sacred dance with his wonderful flamenco technique sparking his favoured hindu rhythms into rippling, leaping contrasts. This well thought out programme also included composers Rabindranath Tagore and Agustín Barrios Mangoré and showed the discipline behind Thacker's impressive playing. Finally, in Thacker's wonderful 'Nirjanavana', twenty-first century digital delay mesmerised the loyal audience reconnecting with this most original artist's bright tone and welcoming presence.
Summerhall, 15, 20, 22, 25, 29 Aug + on demand via Summerhall Online.
tw rating 5/5 | [Louise Rodgers]

C*nt (Becky Fury)
"How do I love thee / let me c*nt the ways". Thus begins Malcolm Hardee and Morecambe Fringe Award winner Becky Fury's take on the Browning classic, although one might be hard pressed to count the c*nts in this show too - sprinkled liberally as they are throughout the performance. "Roses are red / Violets are blue / You're a c*nt" is another such offering. This performance is neither slick nor neatly assembled, but Fury is instantly affable, and her explosively expletive monologue does offer some insightful observations and cheeky word play, as well as a meaty fist of genuine laugh out loud moments. More titillating than scintillating, 'C*nt' seduces, slowly but surely.
Fringe Online - Zoom, 11-13, 26-27 Aug
tw rating 3/5 | [Geoff Mills]

Vignettes Of A Pestilence (Actors Repertory Theatre Luxembourg)
Creating an emotional connection remotely, through video calls, is hard. One would expect an online drama, presented as a series of video-chats, to explore that issue; sadly, while these three short plays suffer from the digital disconnect, they seem uninterested in exploring it. The delivery is slightly stilted, which fits online chats, often filled with hesitations and staccato dialogue. But in a performance, it jars. Indeed, that's both the strength and weakness of these plays: they feel very relatable, an accurate reflection of living through the pandemic, separated from loved ones. A realistic slice of pandemic life. But they don't bring anything new or say anything about the experience, and in pursuing authenticity the script and performances feel ironically artificial.
[email protected], on demand.
tw rating 2/5 | [Andy Leask]

Charlie's A Clepto (Axis Ballymun and Dublin Port Company)
Claire Monnelly is the writer and performer of this intense, one-woman drama, chronicling the misadventures of young mother Charlie in the 24 hours leading up to a meeting about regaining custody of her baby. The performance is riveting, and the character of Charlie is believably flawed and endearingly sympathetic. It's a structurally complex narrative, and at times it can be a little choppy, as the script cuts from anecdote to flashback to dialogue in quick succession. I would have liked a little more variation in tone - there's plenty of scope for some black humour there - but neither script nor delivery steers into the laughs, keeping things straight, serious and intense. But a surprisingly honest and uplifting ending leaves things on a well-deserved high.
Assembly Showcatcher (Online), on demand.
tw rating 4/5 | [Andy Leask]

Sugar (Mabel Thomas)
'Sugar' follows the precocious May from the beginning to the end of her teenage years, in an addictive character study of a young woman discovering who she is. From encounters with boys on playgrounds to her first forays into the world of work, nothing ever quite goes to plan for May. It's both written and performed by Mabel Thomas, and her performance is the powerful driving force of this intimate and highly entertaining insight into the ambiguous choices of one teenager. Superbly performed elements of physical comedy bring this one-woman show to life, complemented by the sharp script and brilliant pacing. 'Sugar' is completely engaging from start to finish: witty, well-observed and at times devastating, this show is a must see.
Season 4 - [email protected], until 30 Aug.
tw rating 5/5 | [Bethan Highgate-Betts]

Cash Point Meet by Niamh Murphy (Obstreperous Young Ladies)
'Cash Point Meet' follows Emma and Sinéad as they begin to flirt with the world of sex work, and the script offers a darkly funny and illuminating look at this varied world, managing to do so without ever being preachy. It's an ambitious and timely play that shows a slice of modern life that is too often ignored, and is a strong debut from writer Niamh Murphy. Both Murphy and Ava Hahessy Madigan's performances are compelling and bring a delicate empathy, yet the real triumph of the piece is its inclusion: it could have easily been a standard narrative about the two main characters, but bringing in narrative strands via video elements has created a diverse piece. One which will no doubt stay with the audience.
Fringe Online - Fringe Player, until 30 Aug.
tw rating 4/5 | [Bethan Highgate-Betts]

Sweet FA (This Is My Story Productions)
This warm, witty and wonderful play won over the audience as it explored the importance and impact of women's football during World War One. The venue - a stage in the stands of Tynecastle Park - brings an irresistible energy, the excitement of a live match. The script is surprisingly sharp and satirical, despite the compassion of the human drama at its heart. The performances are all great, bringing depth and shade to the principal characters. The actors also play the male members of the 'Shady Football Authority', the pantomime villains of the piece. While their cartoonish presentation jarred at first (in contrast to the more grounded performances elsewhere), in truth caricature is the most effective response to misogynistic bigotry overcoming common sense and common decency alike.
Tynecastle Park, until 30 Aug.
tw rating 5/5 | [Andy Leask]

Simon & Garfunkel Through The Years (Bookends)
Something special for Simon & Garfunkel fans! Bookends' Pete Richards and Dan Hayes have been staging tribute shows to the duo and their music for years, which showed in the tightness of their performance and professionalism. Opening with the emotive 'Homeward Bound' and finishing with the crowd pleasing 'The Boxer', it was a relaxed afternoon of twelve songs and good humoured storytelling. 'America' was an unexpected highlight because the light and shade of the duo's rendition added something special today. Pete Richards' guitar was spine tingling on the distinctive introduction to 'Sound Of Silence'. They were joined by Johnny Knight on piano for 'Bridge Over Troubled Water', which delighted the crowd who were so pleased to be back at a live gig with a feel good vibe.
theSpace @ Symposium Hall, until 14 Aug.
tw rating 4/5 | [Louise Rodgers]

Deserted Shores / Negative Photographs (GalataPerform)
Written by Fredi Çetin and directed by Yeşim Özsoy, 'Deserted Shores / Negative Photographs' follows one woman's imagining of a dinner party that never happened. The forty minute play was designed during COVID-19 specifically to be filmed and shared with audiences all over the world, and uses a combination of video, sound, performance and installation elements which make for an intriguing piece. Performed in Turkish with English subtitles, this poetic monologue plays as the characters go about the dinner party and find themselves at several other locations. The nature of this, coupled with the lack of action on screen, can start to feel a bit monotonous. That said, although occasionally a bit stilted, the production is still a thought-provoking exploration of memory and loss.
Fringe Online - Fringe Player, until 30 Aug.
tw rating 3/5 | [Bethan Highgate-Betts]

Cathedral Lunchtime Concerts - Free (St Mary's Cathedral)
Disney songs with a small audience member twirling spontaneously in the aisle - Kirsten Z Cairns (soprano) and Matthew Brown's (piano) first public concert since early 2020 was the 'spoonful of sugar' we needed. Cairns, an opera singer and producer by profession, excelled in the ballads. Her diction and resonance filled the cathedral and her empathy with recent experiences was heard in 'Feed The Birds' and 'When You Wish Upon a Star'. It brought a lump to the throat! Professional musician Brown radiated good humour and his accomplished playing jollied the upbeat numbers along. He played and sang to welcome us with 'Be Our Guest' setting the tone for this light hearted hour of splendid musicianship spiced with fun and a teensy bit of pathos.
St Mary's Cathedral, various dates and performers until 21 Aug.
tw rating 4/5 | [Louise Rodgers]

How Do You Know You Are Home? (Aliki Tsakoumi)
What does home mean to you? That's the question posed by Tsakoumi at the top of 'How Do You Know You Are Home?' Is it a place, person or feeling? Each is explored in turn through a comedic lens. After relocating from Greece to Sweden in 2018, this comedian, filmmaker and immersive media producer began to think seriously about what home meant to her and this is the result. Utilising her varied creative experience, the show features elements of film, and - even in the context of a pre-recorded show - manages some audience participation. The performance plays on the universal experience of home in a creative and engaging way, and Tsakoumi's observations are both relatable and hilarious. It is a delightful way to spend half an hour.
Fringe Online - Fringe Player, until 30 Aug.
tw rating 4/5 | [Bethan Highgate-Betts]

Call Me Elizabeth (Kayla Boye)
'Call Me Elizabeth' is inspired by real-life conversations between Elizabeth Taylor and writer Max Lerneras, as they discuss plans for a biography. Set in May 1961, the performance is an illuminating insight into what was arguably one of the most turbulent times in the icon's life. The minimal physicality onstage initially feels a little monotonous, but the pace picks up and builds to make an intriguing and engaging monologue from the half-way point. It's an impressive feat by director and dramaturg Erin Kraft, and an incredibly strong performance from writer, actor, producer Kayla Boye, who takes on the mammoth task of embodying Taylor and is captivating throughout. A brilliantly polished production, that is worth a watch regardless of whether or not you're a fan of Elizabeth Taylor.
Fringe Online - Fringe Player, until 30 Aug.
tw rating 4/5 | [Bethan Highgate-Betts]

Funbox: Back At The Fringe (DH Productions)
In a car park looking up at Edinburgh Castle, Kevvy-wevvy-woo leads us through a perky series of songs, some familiar kids standards, other variants and original songs served with an agreeably silly and sometimes distinctively Scottish twist. There is a great deal of joining in: expect to be singing along and doing some occasionally challenging moves. A host of supporting characters appear, most prominently Bonzo the dog who does a tight three minutes stand-up by way of a change of pace. There's something of an old-fashioned kids TV feel about this, and it is - on balance - in a good way. The young audience members on our review day got right into it as a daft old hour fairly clipped along. 'Funbox' does what it says on the, um, box.
MultiStory, until 15 Aug.
tw rating: 4/5 | Bruce Blacklaw

You Choose (Nonsense Room Productions)
Drawing from the ubiquitous illustrated kids' book of the same name, 'You Choose' invites the audience to make the choices which will be familiar to parents and small readers. Where will we go? What pet will we take? Who are our friends? And so on. Each of the choices is made through a series of light audience participation-based games and challenges, neatly led by our genial hosts. Proceedings are punctuated by songs, comic asides and a lot of shouting from - and this is the important thing - a thoroughly engaged young crowd. Even if there were a full kids' events programme this year, you could still choose considerably worse than this. As it is, verging on a must see.
Assembly George Square, until 22 Aug.
tw rating 4/5 | Bruce Blacklaw

El Greco Of Hornsey (Olga Thompson)
It is the decade of 'Dynasty' and thirteen-year-old Olga is convinced George Michael could pop into her mother's hairdressing salon in North London at any moment. 'El Greco Of Hornsey' follows Olga's transition from the awkward tween sweeping up hair to a confident boy obsessed teenager. It's a one-woman show that sees Thompson play a whole host of weird and wonderful characters, each one passing through the salon to get their hair done, catch up on gossip and sample some family delicacies. From chatty big tippers to creepy uncles, they all make an appearance. With crude costume changes giving it an enjoyably DIY, slap-stick feel, this delightful performance is a celebration of a family and community with an enormous amount of heart.
Greenside @ GreenScreen, until 30 Aug.
tw rating 4/5 | [Bethan Highgate-Betts]

Music, Poetry & Silence For Healing At Greyfriars
Hard times? This might be for you. Definitely not a show, rather an interpretation of Celtic spirituality and meditation for those seeking peace in the silent company of other souls. We sat in a large circle - chairs and beanbags - and were invited to walk around if we wished or light candles. Mostly we sat and listened to modern folk inspired piano improvisations that were dynamic and expressive, full of movement and similar to the human voice. There were many periods of silence and a few spiritual readings, including an extract from the late Father John Donohue, a popular contemporary writer. Visitors to the island of Iona will feel familiar with this guided quiet time; a gentle hour without demands on energy or concentration.
Greyfriars Kirk, 12, 19, 26 Aug.
tw rating 4/5 | [Louise Rodgers]

Laurel Canyon Legends (Night Owl Shows)
A dynamic showcase of marvellous seventies music introduced with a 1970s style power cut. Undaunted Dan Clews, Hannah Richards and Alex Beharrell played on and gradually the storm abated - but not on stage! It's a tale of ambitious, louche musical neighbours working together and immortalised by their songs - usually written about each other! Richards' version of Joni Mitchell's 'I Could Drink A Case Of You' was a passionate recollection of love lost and Beharrell's 'Heart Of Gold' a faithful interpretation of Neil Young's genius. Beharrell's outstanding bass playing on the excellent Clews' rendering of Jackson Browne's 'Doctor My Eyes' showed why there was much more to California than surfing! An uplifting show: the musicians' onstage camaraderie echoed the Laurel Canyon spirit and embraced the audience.
theSpace @ Symposium Hall, until 28 Aug.
tw rating 5/5 | [Louise Rodgers]